Technology State of the Art
A new technology of cybernetics and German precision engineering enables KEMroll to create a completely new winding quality. Here are some of its technical secrets:
High-tech motors
Touchless sensors
Cybernetic microprocessor control
Lightweight rollers for less torsional moments
No sprockets or capstan
Straight film-path
Small wrap around angles for less physical contact and torsional friction
Film will be the Treasures of the Future
In these times of digital cinema the value of your analog film assets will doubtlessly increase within the next decades. Simultaneously there are incredible capabilities  rising in digitalization and globalization – if the stock is well evaluated and treated in archives.  Your film may be a treasure – we better care for it.
Microprocessors and Cybernetics overcome Physics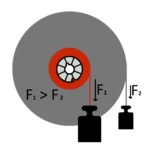 In friction systems like conventional winding tables there is the physical rule of  torsional moment: The closer you come to the bobby while winding, the bigger the impact on film will be by the force of film tension.
KEMroll cares for a consistent winding by the same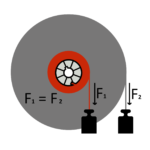 winding tension over the entire roll. This is realized by a cybernetic dual microprocessor control in real time.
It winds any st

ock

or magnetic fil

m – no matter how difficult
KEMroll was designed  specifically for difficult stock: wet, sticky, brittle, shrunken, twisted film, polyester, acetone or nitrate, as well as magnetic film without creating a loose pack, tightened and scratched stock or any kind of damages.
Currently it is available for 16mm, 17.5mm, 35mm and 8mm material – other formats on demand.
Make-up and Cut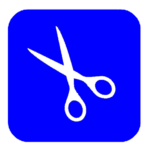 Another special thing about KEMroll is its make-up mode:
For lax rolls, very difficult material or rolls without bobby there is a common and useful method for winding: to pull the film on one single driven plate using manual friction by baffling the film by hand.
After this first manual winding the rewinding can be done by the table by microprocessor control. But even then it's still possible to grab or baffle, or even edit your film during winding.
Various Safety Devices, Ergonomics and Design
There are various safety devices like an automatically slow down function at the end of the rolls or a film tear – or sticky film sensor.
It is a very simple operation. You may synchronize the stroboscope working backlight with the film speed and use as a backlight to recognize the film content while winding. Plug-in-rollers help you to find the best individual film path.
KEMroll has a modern design, is lightweight and stable. The table surface may be determined by the customer as an option.